Rather than separating work and private life, make your work a joy of life and the joy of living an inspiration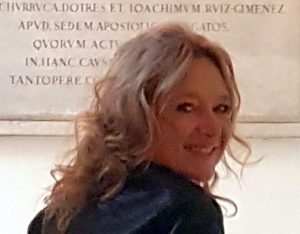 Before creating Work & Events Massage and then later on building the Work & Events Massage team, I have worked as an Executive Assistant for many years in large companies such as Coca-Cola Beverages SA and Nestlé Nespresso SA.
During my 5-year stay in Australia, I trained in Classical and Sport Massage. As I wanted to approach the oriental techniques in their country of origin,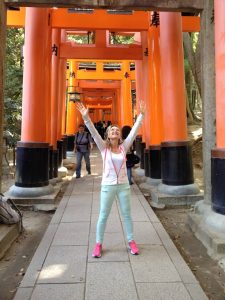 I went to Thailand to train in Thai massage, I also visited twice Japan where I showed interest in shiatsu (acupressure massage) more closely.
Back in Switzerland, I trained in Chair Massage Shiatsu Amma in 2003. At that time, in parallel with my job as Executive Assistant, I practiced Chair Massage Shiatsu on numerous people during 3 years.
In 2006 I decided to change career and look at the world of offices from another angle. My  goal is to prevent the physical and emotional tensions at workplace as well as releasing people from their pain.
Passionate about Natural  Medicine, psychology, dietetics and sports, I have met,on my way, experts in their field who introduced me to various techniques and methods: acupuncture that I use in in my private practise, homeopathy, the NAET method against allergies, intolerances and addictions and psychology.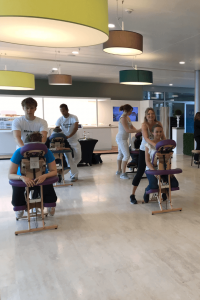 After 4 years by myself and having only two hands, the companies that employ us remaining faithful, I decided to build up a team composed of massage professionals, passionate about Natural Medicine and Sports. These multilingual therapists (French / English and more) have also worked in offices and therefore know how the meet the needs and requirements of this environment.
Our strengths: professionalism, listening, advice.
Nathalie Pidoux